Cultural Tour "Costa Rican Traditions" by Kioro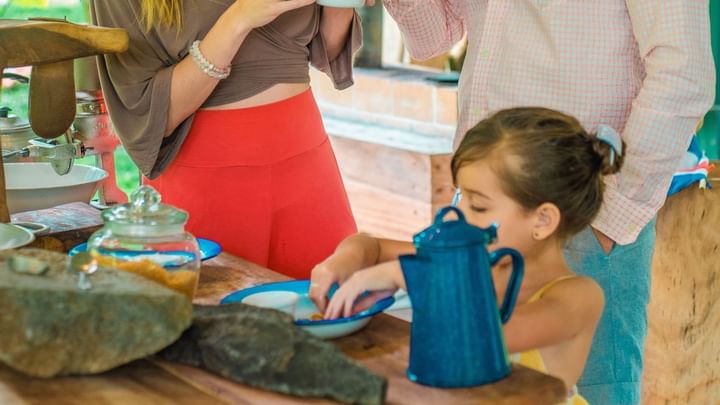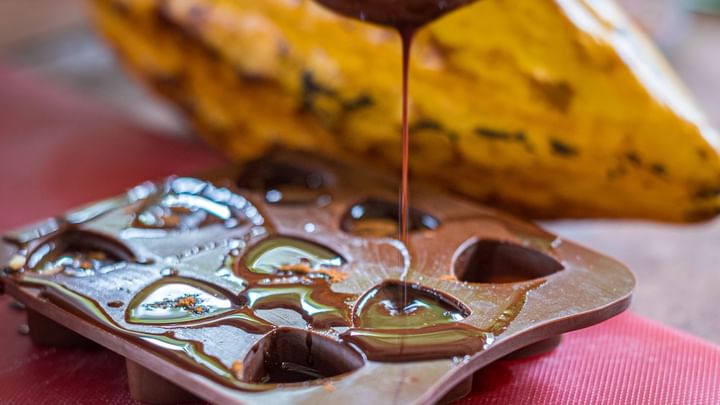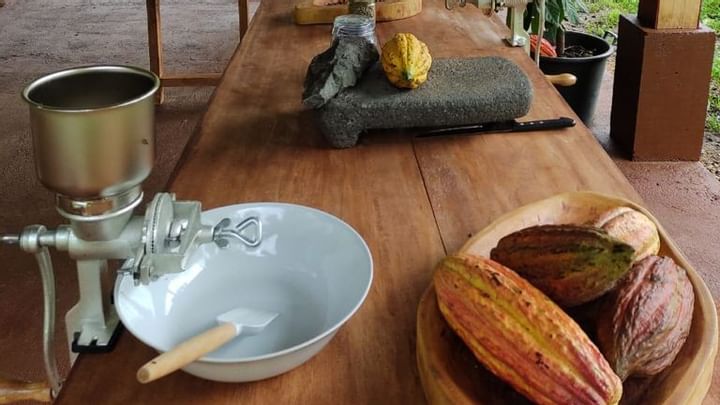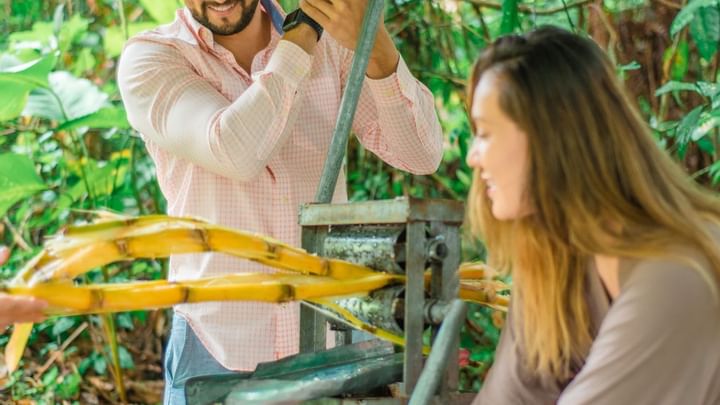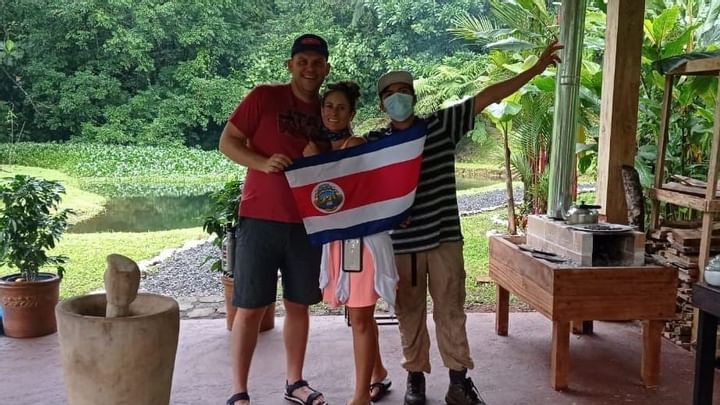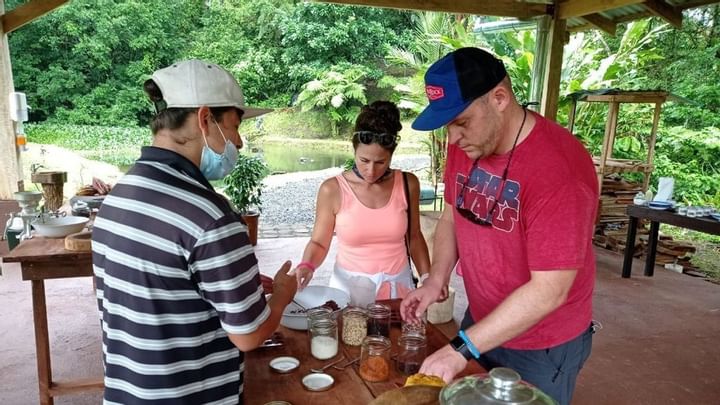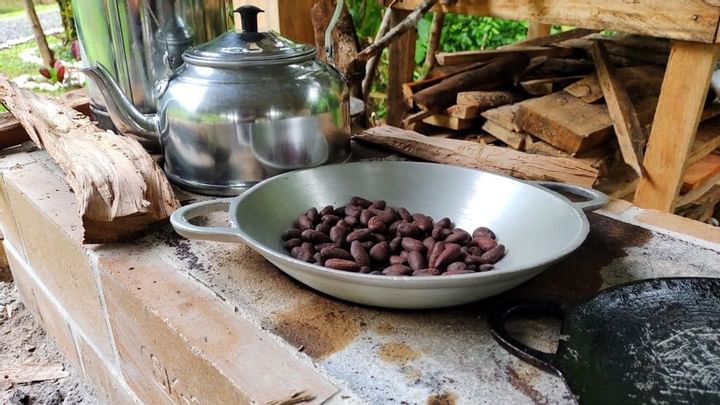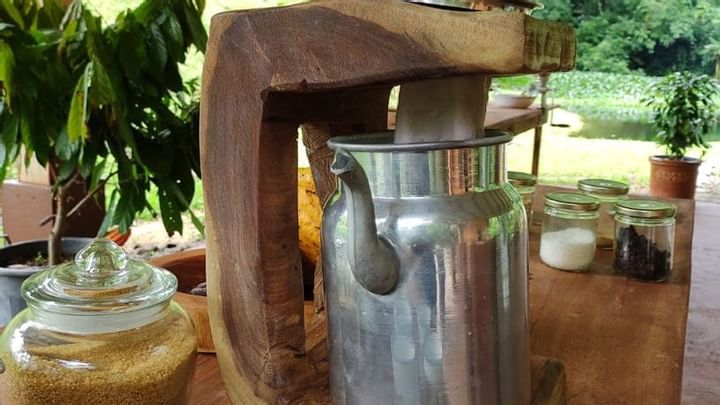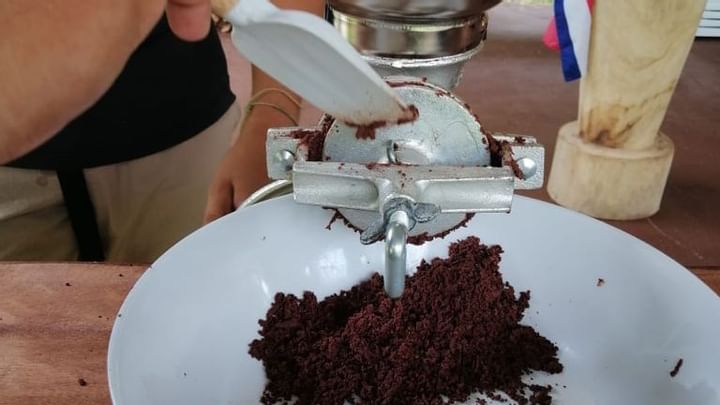 Enjoy an experience with Costa Rican flavor!
Our tour is a great experience for both, national and international tourists, it showcases Costa Rican culture and highlights the country's main agricultural products.
While savoring Tico delicacies, we will be able to interact with local hosts who will teach us step by step the preparation of the famous "chorreadas'', Costa Rican style coffee, and extracting cane juice in a traditional sugar mill, plus you will be able to experience the preparation of your own chocolate bonbons made with 100% pure cocoa and be able to give them your own personal touch. The entire time, a guide will be recounting all the historical and cultural details behind each product. The tour ends at the hotel's main restaurant, Heliconias Restaurant by Kioro, with a delicious lunch or dinner.
The tour includes:
Tasting coffee, "chorreadas" (Costa Rican traditional corn pancakes), sugar cane juice and chocolate.
Guide
Transportation
Lunch or dinner at Heliconias Restaurant by Kioro (optional).
Duration: 1 hour and 45 minutes.
What do you need to bring?
Comfortable clothes
Comfortable shoes
Photographic camera
Prices:
Tour: $ 45
Tour and Meal: $ 60
Special Rates For Nationals and Residents
Tour: $ 31.50
Tour and Meal: $ 50
* Lunch or dinner in the Heliconias Restaurant by Kioro with a special a la carte menu.
* Prices Included VAT (13%).