Hot Springs
Delight in our Onsite Hot Spring Pools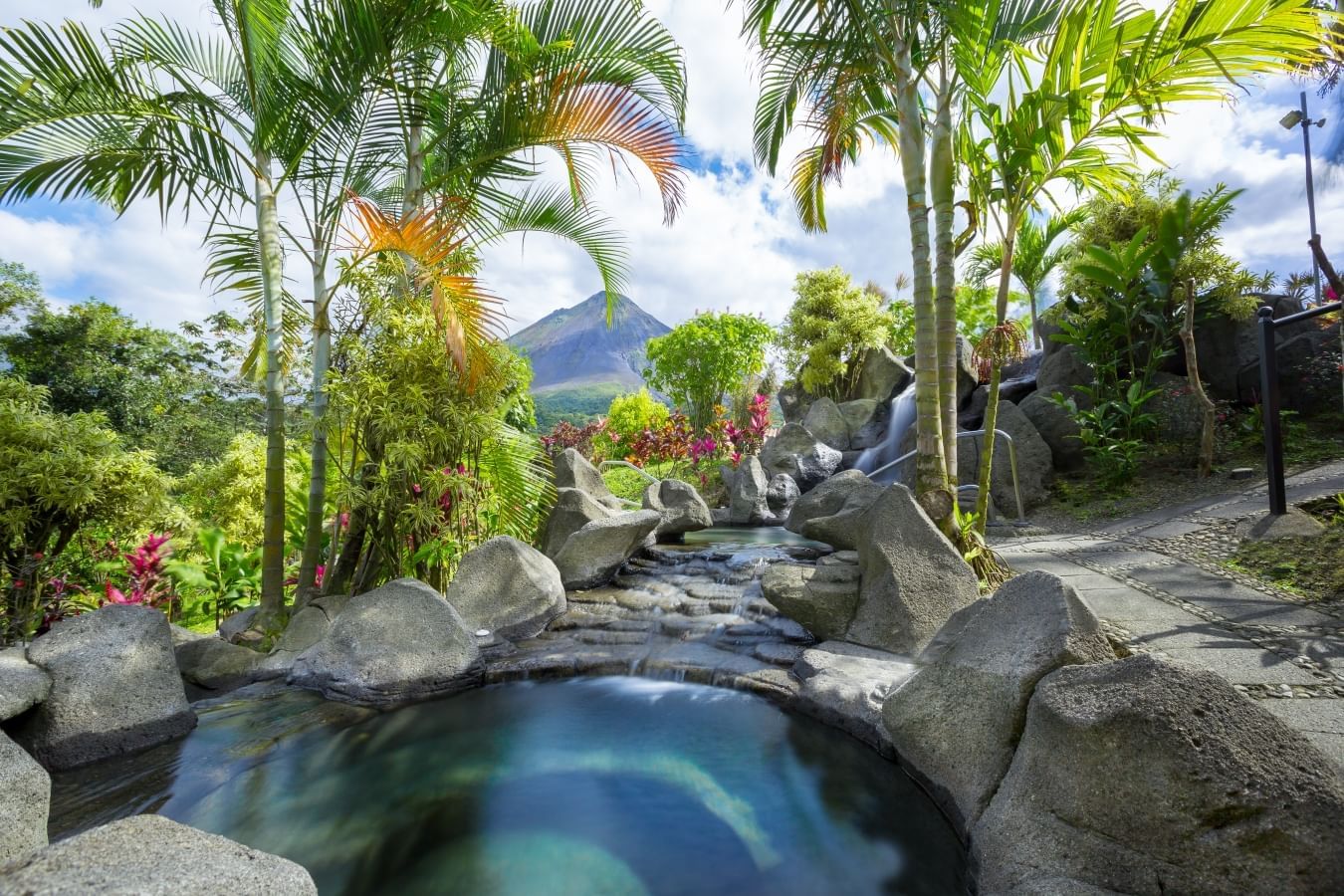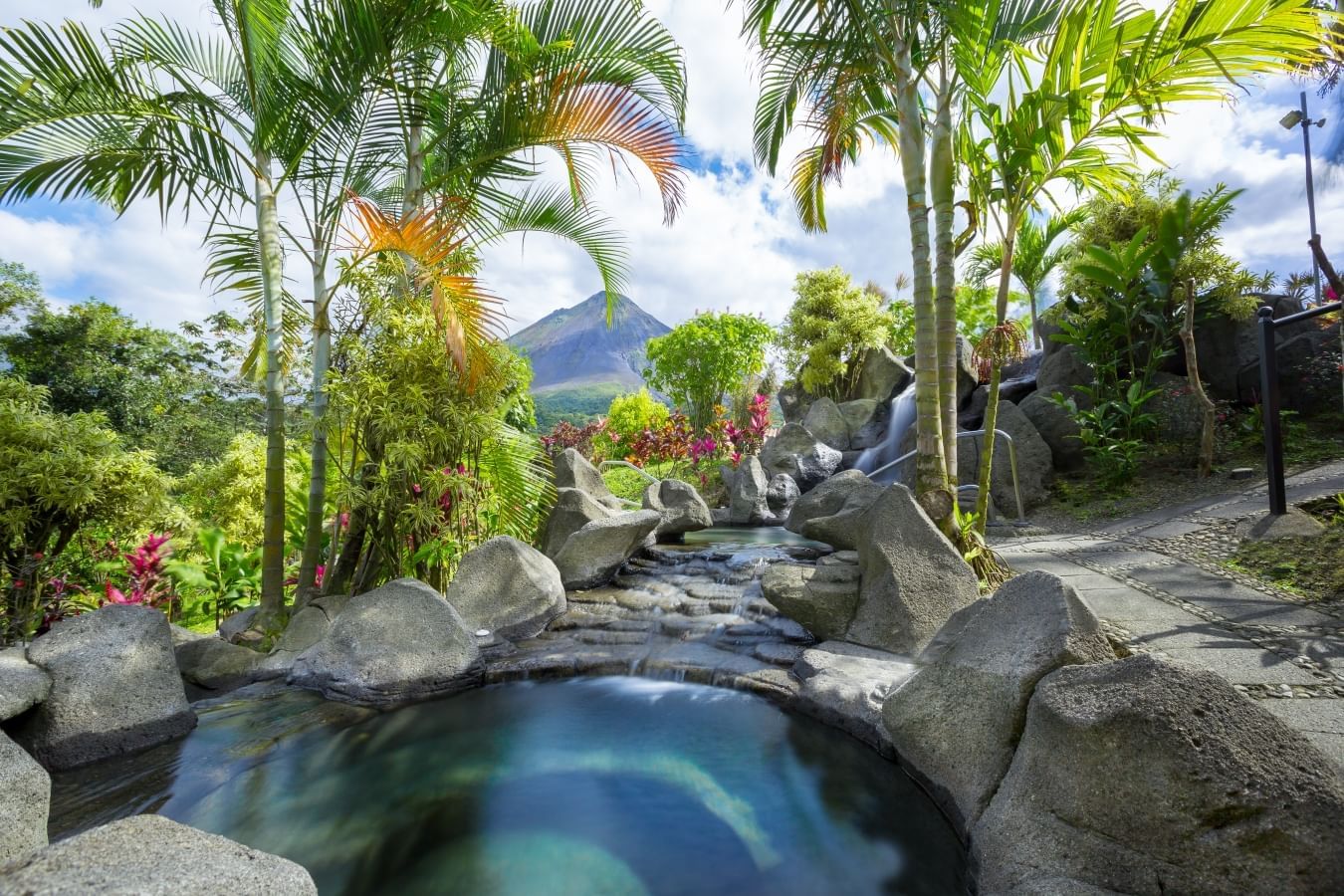 Onsite Hot Springs
Guests of Arenal Kioro Suites & Spa are welcome to enjoy our onsite hot spring pools or ride our complimentary shuttle to Titokú Hot Springs, which offers guests of the hotel free access.
Titokú Hot Springs
Water from the Gods
Located 6 km southwest from the Hotel and 5 km northwest from La Fortuna. We offer 8 different hot springs. Every pool has a different temperature and a different size (from 6 to 20 people depending on the pool). Titokú features reception area, waiting room, bar (for up to 30 people), meeting room (for up to 50 people), bathrooms (also for disabled), dressing rooms and lockers for your convenience.
Titokú´s maximum capacity is for 80 people.
Reservations Only. Tel. +(506) 2479-1700
Complimentary admission for guests of The Arenal Kioro Suites & Spa Hotel
Day Pass Rates
Valid from December 16, 2021 - December 15, 2022.
Admission fee: $ 23.10
Admission fee and Meal: $ 48.80
Special Rates For Nationals and Residents
Admission fee: $ 14.20
Admission fee and Meal: $ 38.50
* Lunch or dinner in the Heliconias Restaurant of the Hotel Arenal Kioro with a special a la carte menu.
* Prices Included VAT (13%).
Admission Schedule
From 10:00 am to 1:00 pm
From 1:00 pm to 3:00 pm
From 3:00 pm to 5:00 pm
From 5:00 pm to 8:00 pm
General Conditions
Children from 0-4 years do not have to pay.
Children from 4-11 years pay only 50% of the original fee.
Locker service and towels.
The fee charged for the loss of one of the locker´s key is $25 .
The fee charged for the loss of a towel is $25 each.
There is Limited Capacity so we request that you always make your reservation.
Admission with food and drinks is prohibited.
Pets are not allowed.